In order to add or remove funds from your PSM account you should use one of the independent exchange providers from the list below. Please note that businesses listed on this page are independent and in no way related to Pay Safe Money, and Pay Safe Money does not guarantee any outcome that you may experience with these companies.
The benefits of having independent exchange companies are
you can find an exchanger that speaks your language!
you can use an exchanger that is in your city or in your country!
you can always find an exchanger with the funding method you prefer (bank wires, credit cards, Western Union, mailed in money orders and checks, local cash deposits ...)
competition always results in a better service and lower fees!
The following exchangers will be happy to buy or sell you PSM:
Want to become PSM Verified Exchanger?
Well, e-currency exchange is really a wonderfull business now a days and users trust only verified exchanger companies. Being a PSM verified exchanger will obviously boost us your business.

Apply Here
Subscribe to our newsletter for important news, product updates.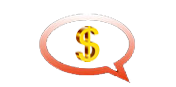 Don't wait. Experience PSM now.
We're doing best to facilitate you and your business.
Create Personal Account
Try PSM free. No Credit Card required.
We're here to make your business extremely simple in the easiest possible way. Contact us.